11 tags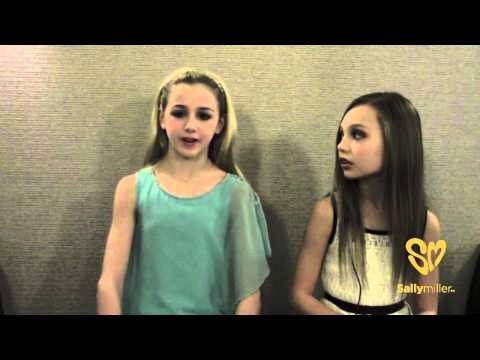 11 tags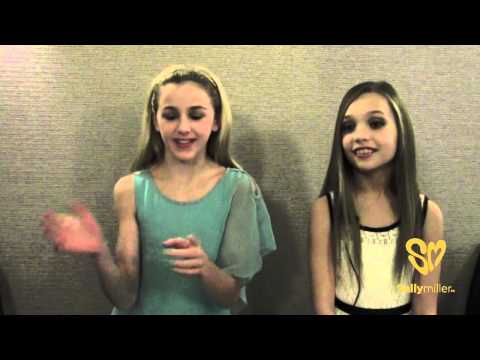 12 tags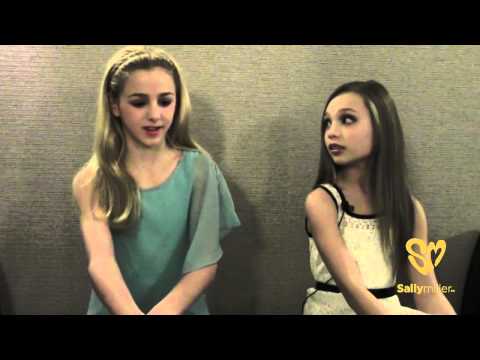 13 tags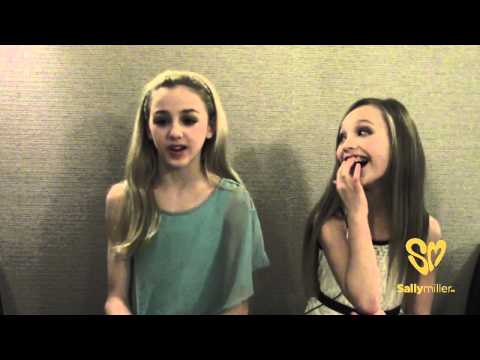 8 tags
"Sally Miller Couture Spring 2013 Contest"
Spring is officially here, and you know what that means…Bold, fresh new fashion! We want to see where you took your Sally Miller Couture this Spring! Send us your pics of you rocking your fav Sally Miller Couture Outfit and you could win our contest. Winner will receive a beautiful dress AND your prize-winning picture will land on our homepage for a whole month. You will be sharing the...
14 tags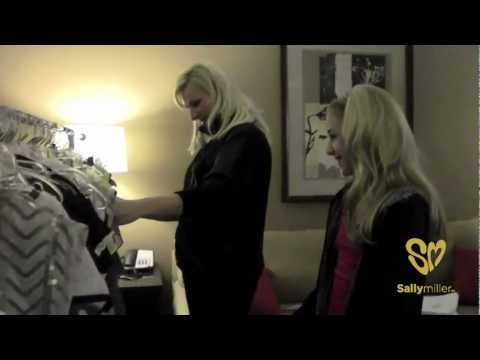 10 tags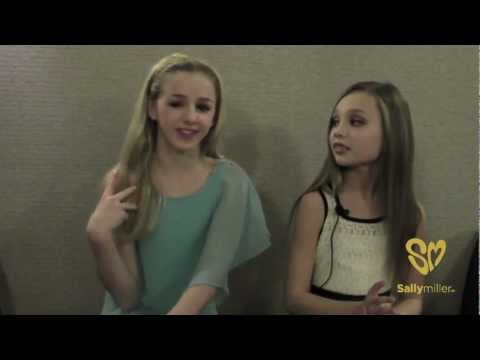 10 tags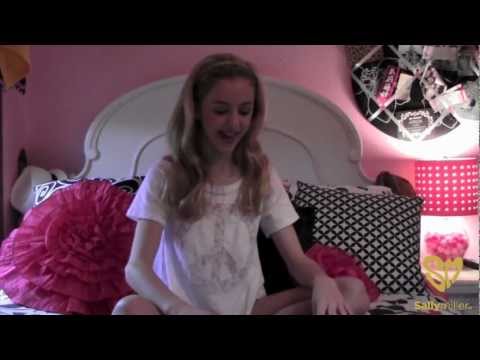 11 tags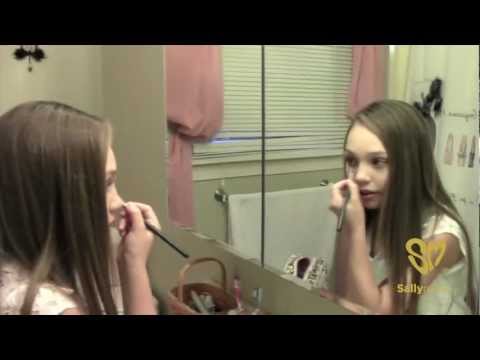 12 tags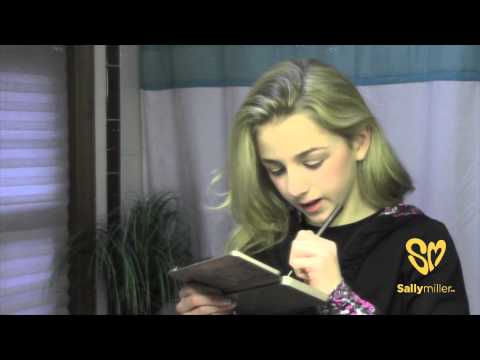 16 tags
18 tags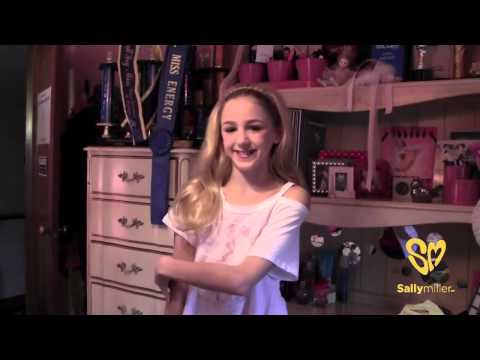 7 tags
"Dancemoms' stars Rock Sally Miller Couture!"
It's another night of dance, fun, and of course fashion! The Dancemoms stars have rocked Sally Miller Couture in some of their episodes. One of their costumes was actually one of my designs, how cool! Chloe and Paige took my dresses to the red carpet for theTCA. We love seeing the girls looking so chic in our brand. Let's see if they are rocking any tonight. Dancemoms Season 4 airs...
7 tags
"Winner of the Holiday Contest 2012"
Whoah, talk about FIERCE. Aline, winner of our Holiday Contest totally ROCKS her Sally Miller Couture pleather dress. She's so full of confidence, we love it! The pose, the attitude…you go Aline! Stay tuned for our next contest. XO Sally
7 tags
"SALLY MILLER COUTURE IS READY FOR 2013!"
Wow, this year has flown by!! Are my friends ready for the New Year? My team and I are ready to rock and conquer 2013. We are so thrilled to unveil our Spring Collection starting in February! We also have the ENK trade show coming up in March that we already busy preparing for. We will be debuting our Fall 2013 Line…So many, fun adventures coming up! XO Sally
8 tags
"SALLY MILLER TEAM HITS ROCKEFELLER CENTER"
Can you believe we are only a week away from the holidays? Our office is so busy at this time of year, but on Thursday we are hitting Rockefeller to celebrate the season. We will be seeing the famous tree  and then having a fancy lunch overlooking the ice skating rink. A fashion team let loose in NYC can only mean one thing: lots of SHOPPING! Will be posting pics on Friday!! Stay tuned XO ...
5 tags
"SALLY MILLER COUTURE RESORT HITS SAKS"
I am excited to announce pieces from my Resort Collection are now available at Saks! I love the bright fuchsia color on the overlay tank and my obsession with the lace shorts keeps growing! They are a hot sellers and available in black as well :) Don't forget the crochet layer dress…it's so sweet and chic!  All three styles are  now available at www.saks.com   XO Sally
7 tags
"ELIZABETH TAKES HER SALLY MILLER COUTURE TO ECS...
Our Holiday Contest 2012 is in full swing right now! Have you entered yet?…Hurry the deadline is December 31st. Take a look our stylish friend, Elizabeth. She took her Sally Miller Couture sequin party dress to the ECS Take 4 Event, how cool!  We love her relaxed confidence. You go, girl! Keep sending your holiday contest pictures to Rachel@sallymiller.biz. XO Sally
7 tags
"OUR HOLIDAY ONLINE SALE"
I hope all my stylish friends are enjoying this holiday season! I can't wait to see the tree in Rockefeller Center and the beautiful decorated windows at Saks and Barneys! To send some holiday spirit your way, we are offering 40% all merchandise in our online shop now through December 31st. Perfect time to stock up on party dresses or drop the hint to your parents that a Sally Miller Couture...
5 tags
"SALLY MILLER COUTURE HOLIDAY CONTEST 2012"
It's officially holiday season…it was even snowing here in NJ the other day! Break out your decorations, ice skates, hot chocolate, and of course your best festive gear! We wanna see where you have worn your Sally Miller Couture this season. Send us your pictures decked out in your Sally Miller Couture style for a chance to win a gorgeous dress from my Holiday Collection. Hurry deadline is...
7 tags
"SALLY MILLER COUTURE: MADE IN NEW YORK"
  We are launching a new and important campaign, MADE IN NEW YORK. Do you know that a big % of our garments are made right here in the Big Apple? We support made in the USA! Check out our cool, hip tags that will be attached to all our Sally Miller Couture styles! Tell me what you think of them, … you girls have it going on :) XO Sally
8 tags
"What I am Most Thankful For"
  For the last 15 years every decision I have made in my life has been centered around my two beautiful girls Katie and Lilly. They have inspired me, taught me and made me laugh like no one else. I am grateful beyond words to be their Mom. Wishing everyone a Safe and Happy Thanksgiving! Love, Sally
8 tags
"Chloe will Only Rock Undercover Hipsters!"
   Bonjour!  'Undercover Girl' here! Have you ever tried our Undercover Hipsters? They are perfect for tweens. It's the ONLY brand that Chloe will wear. How funny is she? Check out Sally Miller Undercover Hipsters! Until next time…   Au Revior! xoxo 'Undercover Girl'
7 tags
"SALLY MILLER GIVES BACK"
It's  heartbreaking to see all of  the destruction that Hurricane Sandy left. One of our brand's core values is to  give back and help those in need! We are shipping brand new sally Miller Couture clothes to Kids in Distressed Situations. Please volunteer or donate to your favorite charity.  Learn more about Kids in Distressed Situations.  http://www.kidsdonations.org/home.php XO Sally  
5 tags
"The Nicole Dress"
Nicole won our summer contest for rocking her Sally Miller Couture dress while giving a speech at her school's graduation ceremony! "The Nicole Dress" is the ultimate dress for the holiday season…it's fresh, modern, and cool! Buy yours here. http://bit.ly/RD9XAd XO Sally  
5 tags
"Hurricane Sandy won't stop us!"
Doing what we can..no power, hot water, or heat will keep us from doing what we gotta do!
7 tags
"Corey Wins the Halloween Window Design Contest!"
Isn't Corey's design  so cool for our Halloween window? We love her creativity- it's the perfect combo of stylish& spooky! Stay tuned for more contests :) XO Sally
7 tags
"ENK SHOW- HERE WE COME!"
 4  days until Sally Miller Couture hits the ENK show. We are psyched that our booth  2600A is right up front- seems we're the Official Greeters :)  Our beautiful  models will be wearing Sally Miller Couture Spring Collection 2013. XO Sally
9 tags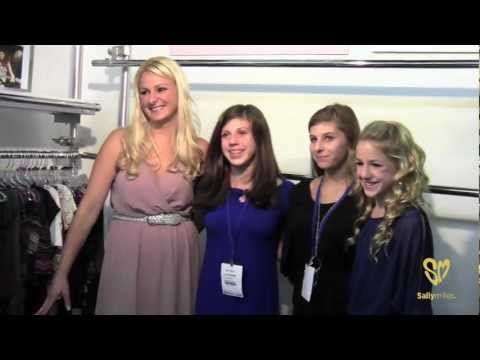 6 tags
"HALLOWEEN WINDOW DESIGN CONTEST"
Get your creative minds going!  Want to win an item from my fall 2012 line?…Keep reading! Halloween is on its way and I need an innovative, spooky window display for my store.  Here are the rules: -You can use  art supplies, Halloween decorations or sustainable materials that we will be able to purchase for under $100.. -It is not about breaking the bank, it is about being creative! -The...
7 tags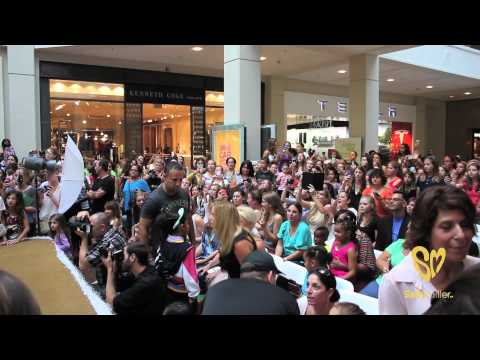 6 tags
5 tags
"A Great Moment"
Life is made up of great moments and this was one of them. Being pulled up on stage by Christi and Melissa and having Christi tell a crowd of 5,000 girls that I am Chloe's "go to girl" for fashion was thrilling!
11 tags
"The Biggest Night for Fashion is Here….FNO!"
I absolutely LOVE this time of year. Fall means oversize sweaters, lots of layers, the best dressed come out… The beginning of fall also means FNO. The night is dedicated to one of our favorite things…SHOPPING. In honor of FNO we have a special gift for you!  From 5pm til midnight shop at www.sallymiller.com  for  25% off using coupon code FNO12. Enjoy! XO Sally
5 tags
"The New Trend…PLEDGE ANTI BULLYING"
  I am honored to be dressing celebs for such an important cause -the anti-bullying fashion show at the Westchester Mall. MTV will be filming! Guess who I 'm dressing?… More to follow :)   Check out more details… http://www.antibullyingpledge.com/   Like them on facebook http://www.facebook.com/URStopThinkFeel   XO   Sally  
6 tags
"Nicole Bernstein wins Sally Miller Summer...
Nicole, age 11 who is the  Student Council President of her elementary school, gave an amazing commencement speech at the graduation ceremony looking fantastic in her Sally Miller Couture dress! She is a smart, independent, and fashionable tween who adores Sally Miller Couture. Congrats on winning Nicole- you deserve it J   Check out Nicole's graduation...
6 tags
"Sally Miller Couture featured on Dance Moms...
On tonight's episode of Dance Moms, our Sally Miller Couture floral dress is worn by the all of the dancers!  Our goal is always to be trendy, comfortable and age appropriate. This takes it to a whole other level.The dress looks fantastic on stage :) I am so happy they chose my design. Buy Chloe and the Stars of Dancemom's dresses...
6 tags
6 tags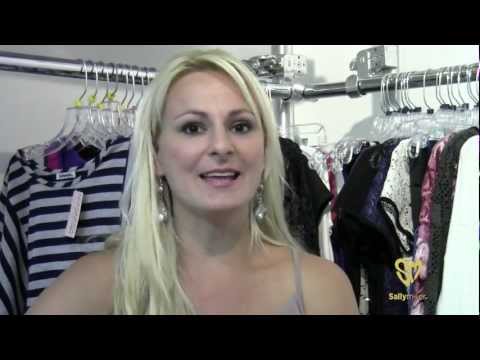 6 tags
"Undercover Girl is Back!"
Bonjour my Fellow Fashionistas, It's me, 'Undercover Girl'- sorry it's been awhile.  I have missed you. I've been so busy  dressing the Dance Mom's girls  as they will only wear my brand! I'm off to the beach this weekend, I am excited to take a break from solving fashion mysteries.  Will fill you in on that soon.. How are YOU enjoying the last of summer? I'd love to hear from you!   Until next...
7 tags
"Chloe will only wear our Sally Miller Undercover...
   Check out our Sally Miller Undercover Hipsters, the only brand Chloe from Dance Moms will wear! Tune into "Dance Moms" tonight on the Lifetime Network at 9PM EST to catch Chloe and the rest of the dancers in action!
7 tags
"Dance Moms Stars hit the ENK Show"
8 tags
"Dance Moms Stars Hit the ENK Show"
I am so grateful to have such amazing friends like Christi and Chloe. It means a lot to me…I couldn't have asked for a better show! More pics coming shortly :) XO Sally
4 tags
"COUNTDOWN TO ENK SHOW: 2 DAYS….."
My team and I can't wait to showcase our upcoming collections. I hope you love it as much as we do! Don't forget to check back- I'll be posting pics from the show XO Sally
5 tags
"Sally Miller @ the ENK Trade Show"
This is where we'll be for our trade show this Sunday…I'm excited that Chloe and Christi will be there to support my brand. It's going to be a great time- more pics to come! XO Sally
4 tags
"Out & About"
Yesterday I was out exploring the city in between meetings, and stopped by the TEXWORLD fabric show. This is where I always start dreaming of a collection since I am so inspired.I cant believe I'm starting to design Fall 2013 and summer isn't even over yet! Let me know what you would love to see in my upcoming line…I LOVE fresh ideas. XO Sally
8 tags
"Chloe & Paige take Sally Miller Couture to the...
I love how Chloe and Paige totally rocked the red carpet in my dresses! XO Sally
3 tags
"Priorities"
My daughers and I on Mother's Day No matter how busy I may get running my business, spending quality time with my girls and listening to what is going on in their world will always be the most important part of my day.  Today we can plug in and get our work done from virtually anywhere.  We can also unplug which is just as important to me. Oh, the fine balance of it all! XO Sally
5 tags
" Sally Miller….DANCE MOM"
Today I'm heading down to Virginia Beach with my daughter Katie, for a dance competition. It's a long drive down there but it will be a fun, memorable experience for us! Have good music and snacks. I cant wait to watch Katie dance- She put her mind to it last year and has accomplished so much. I am really proud of her.  Lil's at her Dad's having a blast I am sure… XO Sally
6 tags
"Designing for the Teen Choice Awards!"
  Hanging out with Christi and Chloe in NYC with my dauhgters. I just got off the phone with Christi from "Dance Moms".  I was updating her on all  of the designs  I have been working on for Chloe, Brooke, and Paige. I thought of each girl and the colors they wanted..fingers crossed they come out as good as my imagination. I can't wait to see them walk the red carpet! XO Sally